What are Some Common Causes of House Fires?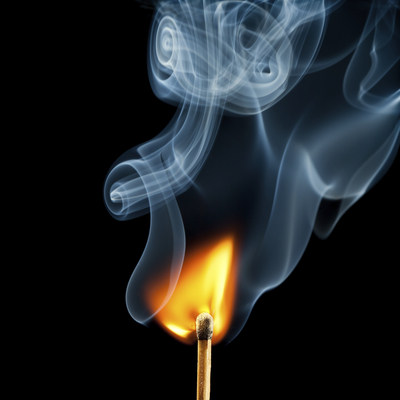 House fires do millions of dollars in damages every year across the United States. While this is a tough situation for anyone to go through, the fact of the matter is that most of these fires can be prevented ahead of time. It is always better to prevent a fire than to have to try dealing with the aftermath.
Here are some common causes of house fires:
1- Overloaded outlets. If you have outlets that have electrical octopuses and surge protectors plugged in, and every extra outlet provided is full and all of them are being used, then you run the risk of shorting something out and creating a spark
2- Kinked Cords. The cords that we use every day go through a lot of punishment, so it is important to make sure that they are not kinked. Kinked cords can have the wiring break off within them and create a molten hot sparking disaster. Laptop cords are a prime example.
3- Failing to empty out the lint trap in the dryer. As the dryer spins and works, it can light trapped dust within the lint trap on fire, as it is prime kindling for a blaze.
4- Improper stove use in the kitchen. People often fail to use their stove properly, wearing bagging clothing, leaving hair untied, or allowing debris to build up when cooking. This can easily lead to a fire.
Remember, the effort that you make to prevent fire in your home is an investment. The time and effort that you put in is a small price to pay compared to the widespread damage that a fire can do.