Holiday Decoration Safety Tips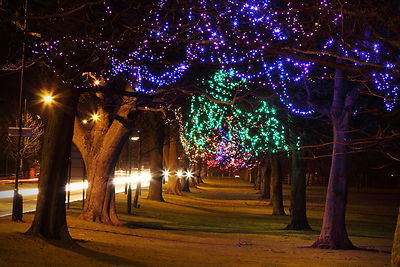 The holiday season is here! There is a lot to do and a lot to look forward too as we approach the celebrations ahead. For many people, decorating is one of their favorite traditions- with good reason.
After all, decorating brightens up houses and helps people to get in the mood for festivities. While we fully encourage holiday cheer and brightness, we also encourage all readers to make sure that their decorations are as safe as possible.
Here are some holiday tips for keeping everyone safe:
- Make sure that your extension cords are in good shape. If they are kinked or are incredibly old, please throw them out and replace them.
- It is a good idea to replace Christmas light strands rather than trying to fix them, especially when they have already been mounted for display. Light strands are cheap these days, so messing with electrical issues or lights is discouraged.
- Check your ladder ever year in order to make sure that it can safely hold weight.
- Always make an effort to never overload your electrical outlets.
It is important to note at this time that a lot of issues during the holidays happen inside the home due to fires. To prevent this, do the following:
- Keep trees watered and fresh- dry trees are prime fire hazards that can be ignited instantly.
- Always blow out candles and check them to make sure that they are cold before going to sleep.
- Do not run cords underneath rugs.
It is always better to be a bit cautious than to be sorry later! Have fun decorating!