3 Auto Insurance Myths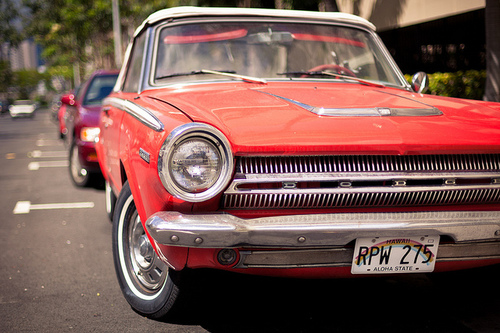 As you are shopping for car insurance it can be hard to know who you can trust. When people find out that you are looking for insurance, they will probably have some "great" advice to give you, but sorting through all of the advice that you have been given can be frustrating. There are some common auto insurance myths that are widely circulated. We would like to clear some of them up for you…
Red cars will cost more money to insure. Fortunately, the color of your car is not a factor that is used when calculating your insurance rates. More than likely, the insurance company that you work with is going to ask you what year, make, model, body type and engine size your car is.
One speeding ticket will increase your auto insurance rates. There may be some instances in which this is true, but the majority of insurance policies are going to wait until you have two tickets to increase your insurance premiums. When considering whether to increase your premium rate, the insurance company may consider your driving history, the amount of time you have been with the company and the number of miles that you were going over the speed limit.
Cheaper cars will cost less to insure. There are a lot of old cars that cost a lot of money to insure. If your car weighs a lot, has a large engine or is an unusual model, you will find that your car may be more expensive than a newer car to insure.
Give us a call today if you have any questions concerning your insurance policy. We can help you understand all that you need to know about your auto insurance to ensure that you are perfectly happy with the insurance that you have.